rootED Pre-Launch
This course offers tired educators an innovative, sustainable way of teaching that helps maintain and grow their joy in the profession. It provides powerful systems to enhance daily practice with a dynamic and continuously evolving framework designed for administrators as well.
Since we are in pre-launch, use code "ROOTED" at checkout to receive $150 off.
If you desire to stay in teaching but do not mentally think you can handle it anymore... you NEED this course & community.
Join the rootED Community NOW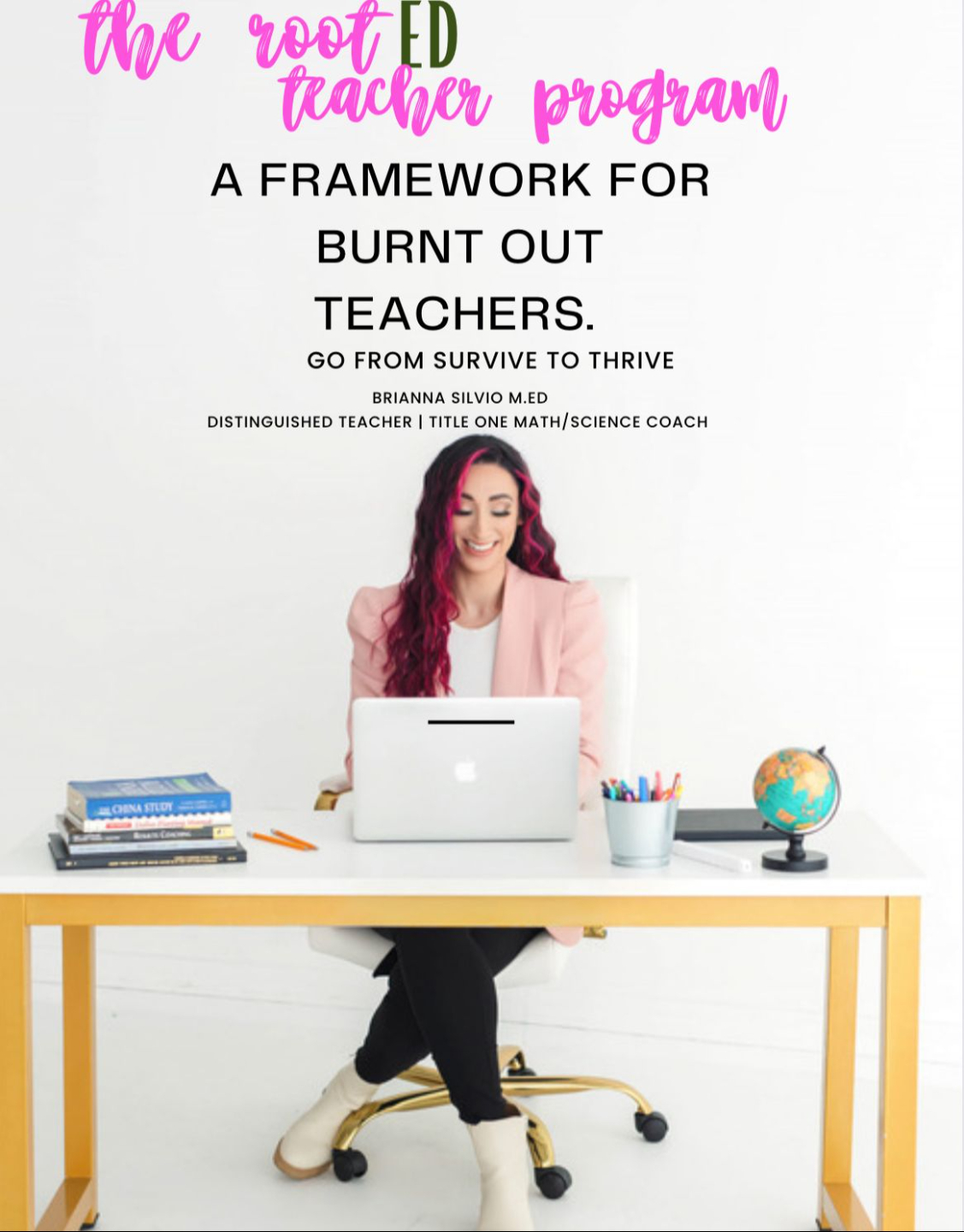 Daily Habits Course
$17
The daily habits course is a great way to learn about SMART goal setting and how to create habits that actually stick. This self guided and paced course will teach you everything you need to know in order to choose the life you think it impossible. Through the daily habits course, you will learn how to set realistic goals and create lasting habits that will help improve your overall quality of life. This is an excellent course for anyone looking to make positive changes in their lives and achieve their goals.
BUY NOW
10 Day Reset Course
$3
The 10 Day Reset is the perfect guide for anyone who is ready to make a change in their relationship with food and their body. If you are sick of feeling sick, hating your body, or punish yourself for certain foods, this guide is for you. In just 10 days, you will be able to make a full mental shift around health and wellness. You will learn how to love yourself and the process of taking care of your body. This guide includes simple RESET strategies that will help you tackle those negative thoughts and feelings that have been holding you back. With the 10 Day Reset, you will finally be on your way to a happy and healthy life!
BUY NOW
Pivot To Plants Course
$49
If you're looking to improve your health and wellbeing, then look no further than Pivot to Plants. This innovative new program is designed to help you make the switch to a more plant-based diet, with all the associated health benefits. Pivot to Plants makes the transition easy, with clear and concise information on what to eat, why it's good for you, and how to prepare it. With a holistic and balanced approach, you'll soon be feeling the benefits of this healthier way of eating. So if you're ready to make a change, Pivot to Plants is the perfect solution. Try it today and feel the difference!
BUY NOW